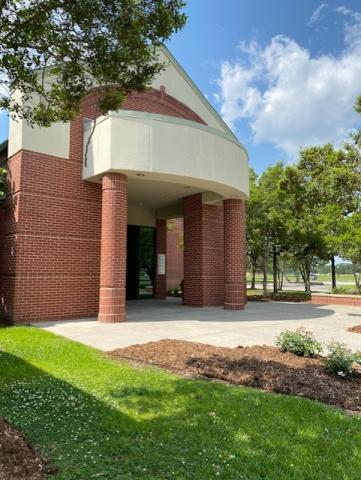 Abdalla Hall primarily supports research and training for programs located within the building and is not to be used for conducting academic classes, or student-related or personal events. The use of facilities and associated equipment within the building are generally reserved for events sponsored or co-sponsored by University programs assigned to the building. Upon availability and approval, designated areas can be reserved for events sponsored by tenants, university departments/organizations, and other outside organizations/groups.
To allow ample time for obtaining approvals, an "Event Request Form" and "University Police Security Contract" must be completed and submitted to the Abdalla Hall University Liaison, along with certificates of insurance meeting the University's requirements, at least two (2) weeks prior to a scheduled event and/or four (4) weeks prior for events that require additional approvals for security and/or alcohol. The sponsoring department/organization representative (Event Host) is responsible for reviewing the "Terms and Conditions of Use" and for compliance. The Event Host requesting the use of any area and/or associated equipment must abide by and will be held responsible for ensuring all terms and conditions are followed. Failure to abide by any of the terms and conditions could result in that department/organization losing facility privileges.
Procedures for Requesting Use / Receiving Authorization
(Requests must have all required documents attached, or the request will be returned without approval.)
1. Review the "Terms and Conditions of Use" and "Exhibit A Campus Events Framework".
2. Complete all applicable sections of the "Event Request Form".
3. Complete the contact information and event details sections of the "University Police Security Contract".
4. Complete an "Alcohol Approval Request" (if alcohol will be provided).
5. Provide certificates of insurance in accordance with the University's "Exhibit B Insurance Requirements for Lessees".
6. Submit all required documents to the Abdalla Hall University Liaison by email to: tatum.moss@louisiana.edu.
Documents:
COVID-19 Limits and Restrictions are subject to change. All guidelines in place at the time of the scheduled event MUST be followed. For the latest limits and restrictions, check with the Abdalla Hall University Liaison prior to the event.