Road to Commercialization: Customer Discovery Workshop
Mon, 07/18/2022 - 3:29pm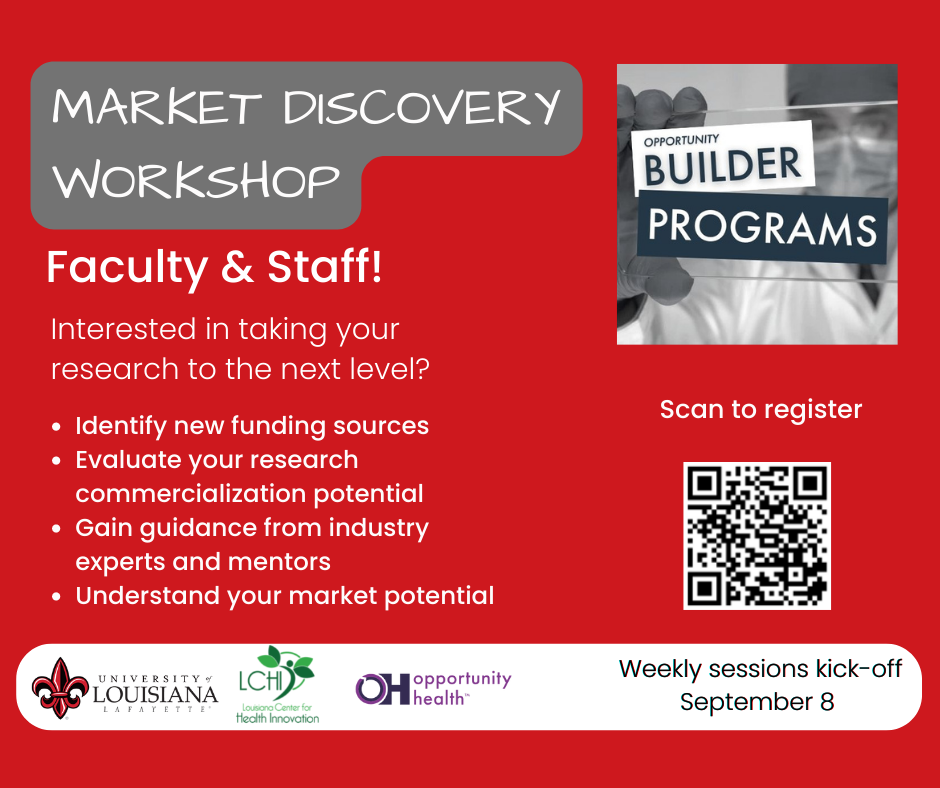 UL Lafayette's Louisiana Center for Health Innovation partnered with the Opportunity Machine to offer a Market/Customer Discovery Workshop specifically for university faculty and staff members interested in commercialization. A project can be in any stage of development.
Topics covered in the workshop include
Finding new funding sources
Evaluating your research commercialization potential
Gain guidance from industry experts and mentors
Understand your market potential
Please follow the link https://form.jotform.com/221704616431044 (Or scan the QR code) for more information.
Dr. Alan Cohen, Director, or Noah Bergeron, Associate Director with the Office of Innovation Management may contact you for more information.
The first workshop is six sessions, kicking off on September 8. The deadline to sign up is August 31.
If you have questions about the workshop, please contact Katherine Nebel, Development Director, Opportunity Machine 337-769-4085, or katherine@opportunitymachine.org.